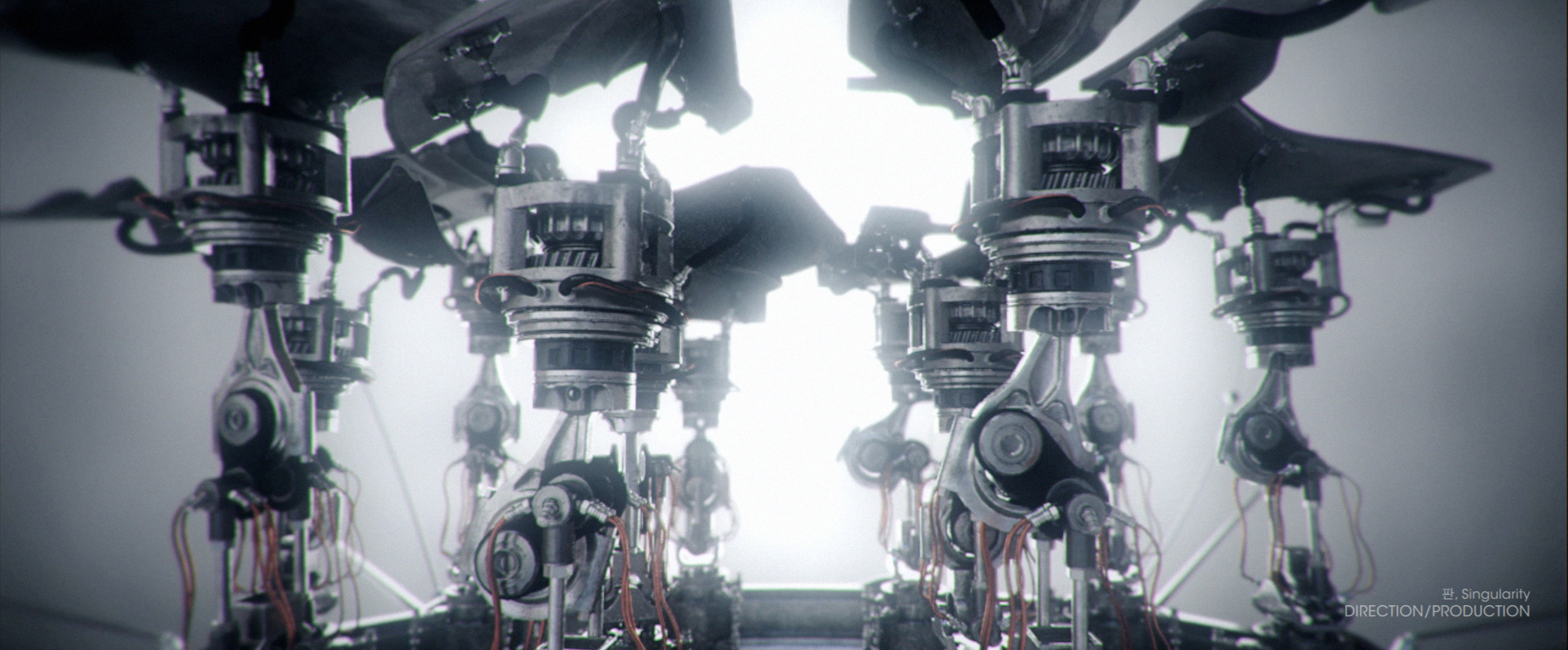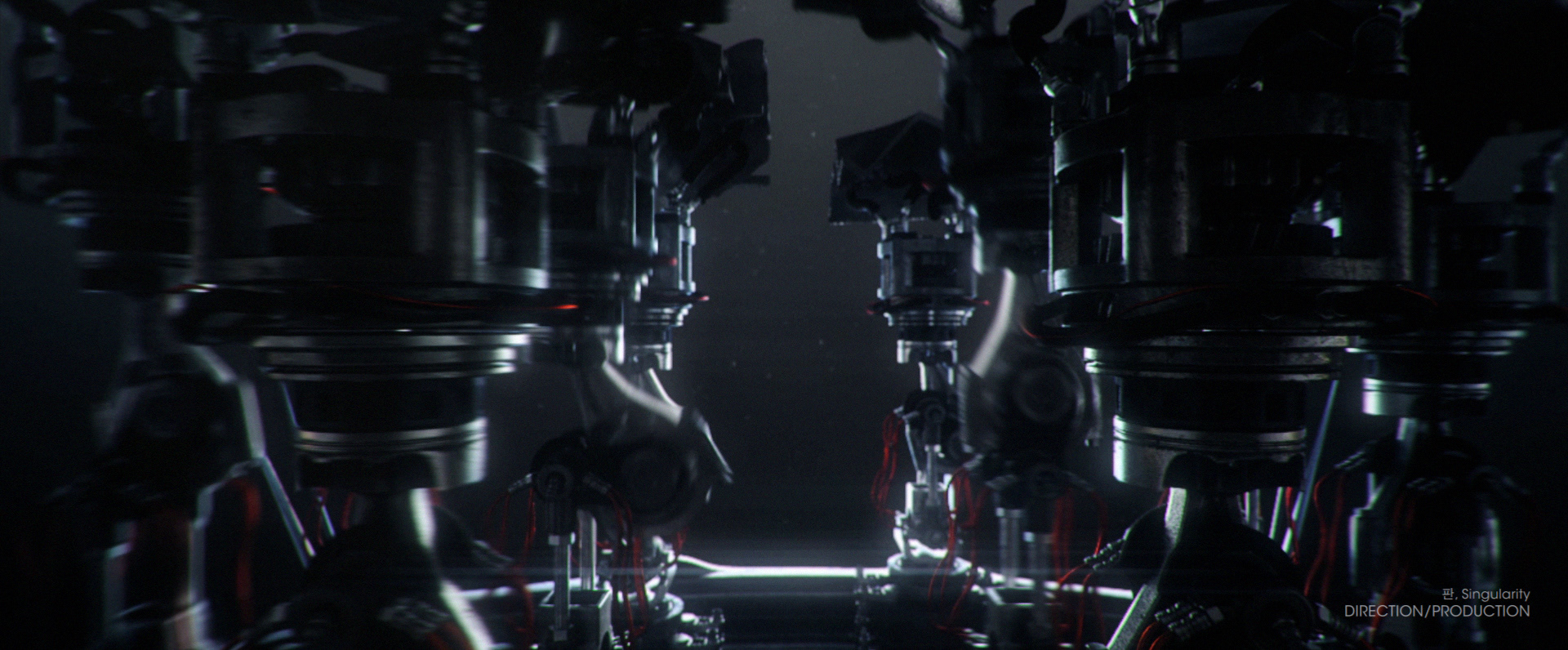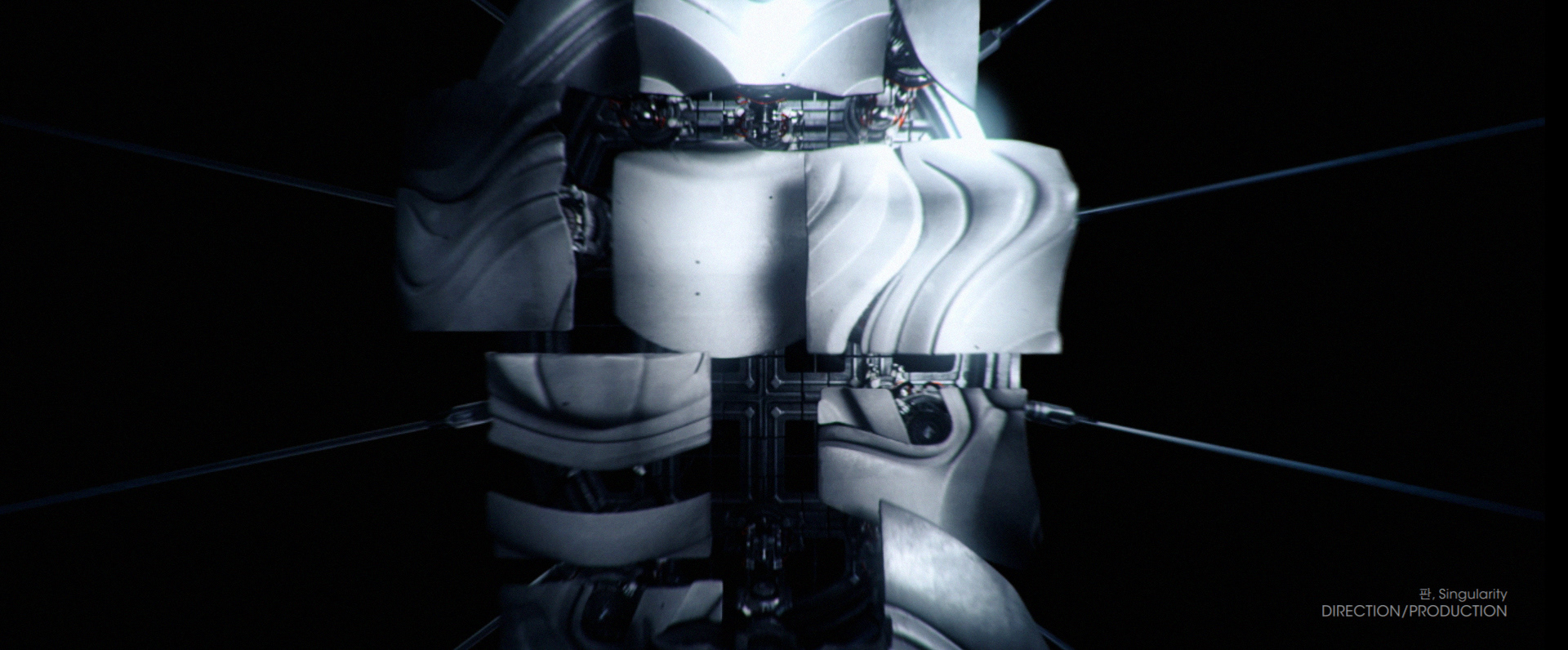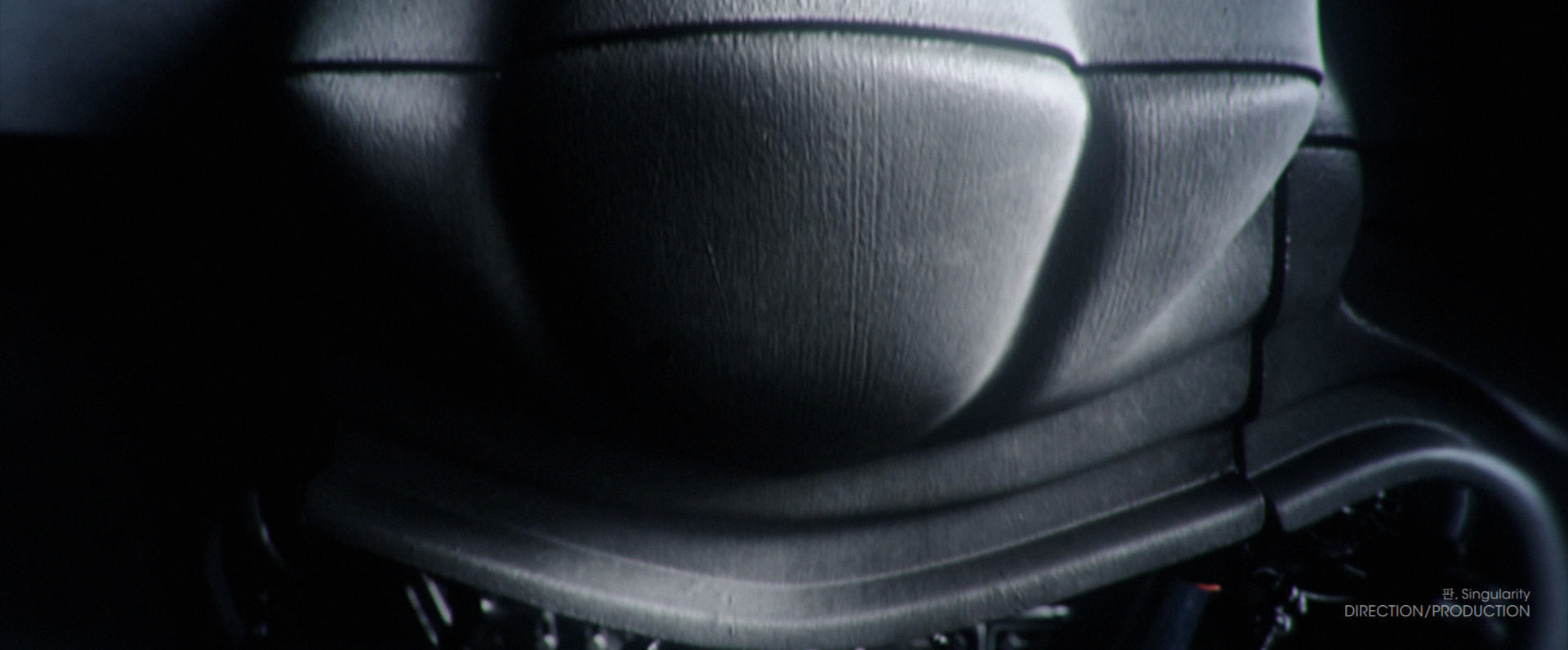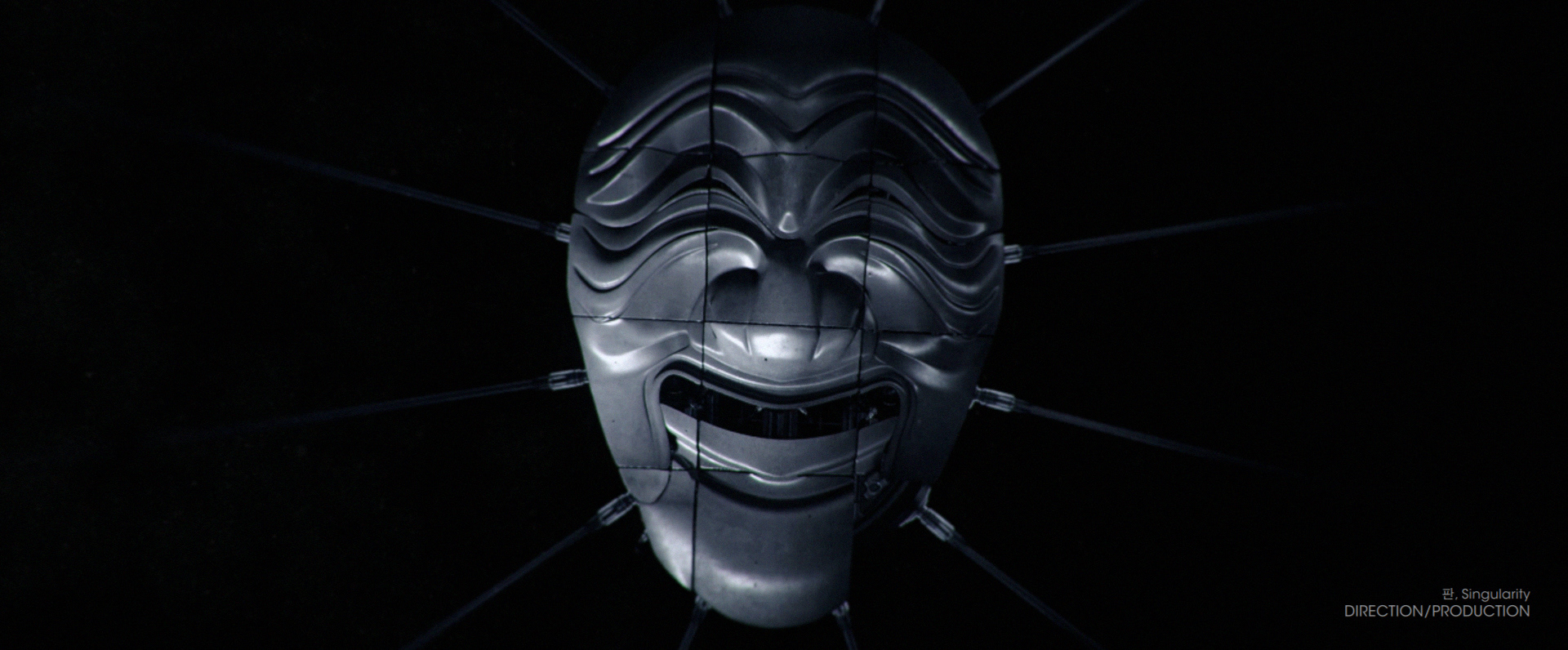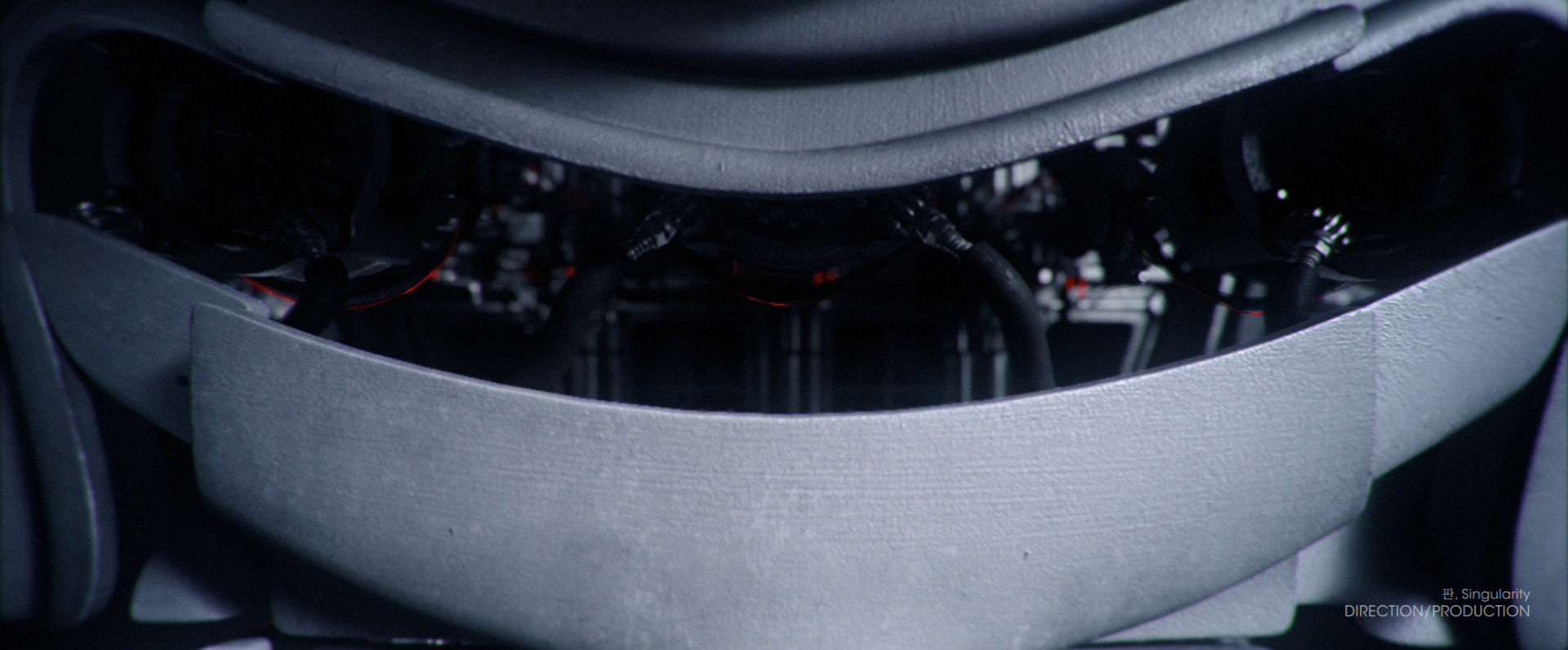 An Audio-Visual collaboration between two teams, presenting the idea of Singularity
판 is an episode in which something occurs or is played. The mask of the machine is used in Korean traditional folk play. In the animation, the machine plays 판 for singularity.
Machine's road towards singularity. Exponential growth in technology. Radical changes in our society. Expectance and acceptance of technology. The existential threat is yet to be felt, as even a simple smile cannot contain the energy and feel humans possess.